How To Build Business Through Google My Business Management Services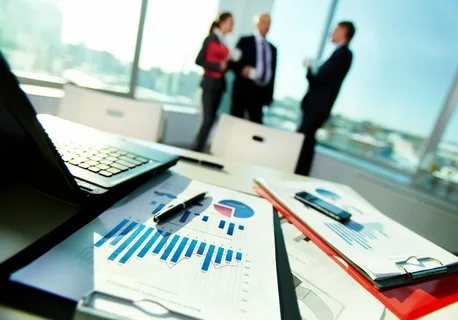 Even if it is a likely customer searching for a business to fulfil his requirements, a customer looking particularly for your business, or an existing client trying to figure out your location or other details, Google plays a role in business marketing. Therefore, our step-by-step guide will lead you through Google My Business to improve your Google Map rankings and generate more leads.
What is Google My Business?
Google My Business (GMB) is Google's free tool for business owners to manage how their business appears in Google search results. With this, you can establish your local business listing on Google wholly free and add further information like your contact, working hours, images, services, etc.
Building your profile in GMB is the best way to improve your visibility across Google services like Google Shopping, Google Maps, and Google Search.
Google Business Profile is available to businesses that can contact customers. Therefore, it includes companies with a physical location (like a diner or shop) and service-based businesses by meeting with clients (like consultants or electricians). Instead, if your business is online-based, you'll have to figure out other Google tools like Google Analytics and Google Ads.
Why is it important to list your Business in GMB?
Increase your findability: Your GMB listing gives the searcher details like where and how to see your business. A Google Business Profile also enhances your regional SEO. A local business listing is more likely to occur when people look out for nearby businesses employing Google Maps.
Control your business listing details: Whether you like it or not, if you don't list your business, it is likely to be listed on Google by third-party sites. It is possible for anybody out there to register your business with Google. Your GMB profile permits you to manage and update your contact details, business hours, and other essential details based on your requirement. You can do the updates to tell that you've expanded your services or whether it is temporarily closed or reopened. It will help you rank overhead third-party sites that have outdated information.
Get insights about your business: You can gather business insights likehow your customers are searching for your business, what questions help them discover your business, and how they interact with your GMB listing.
Take reviews and build trust: Reviews help to build credibility and trust. Google's integrated star rating and room for reviews permit consumers to information about their experience with your business based on their liking. It works as a guide for future potential customers to decide which companies to see and which products to purchase.
List your business in Google My Business.
Create a Google Account and log into the account you want to be linked with your business. Then, go to google.com/business and choose the "Start now" option in the top right-hand corner. Next, enter the business details like name and address.
If you move to your customers' locations, tick the box "I deliver goods and services to my customers rather than having them come to you." If you work without a specific location, add your business contact number; tick "Hide my address (it's not a store). Only show region." And at last, choose your Delivery location.
Select your business type. Attempt to select the most specific category possible — by doing this, you're telling Google what kind of customers should notice your business listing.
Select a validation option. However, if you're not prepared to verify your business, click "Try a different method" or "Later."
Ways to optimize your GMB profile
Google chooses local search ranking based on relevance, distance, and performance. We have listed some actions below for you to maximize your score based on these three factors:
Complete your Google Business Profile for your business to easily match with the right searches, which will improve your relevance.
Add a verified location and enhance your score for the distance order factor.
Use images that match your social profiles to make it easier for people to identify your brand. Also, add photos and videos to showcase more details of your brand, like location, work conditions, and group.
Incorporate the right keywords into your business description to improve the search ranking.
We've got your back if you're not sure how to organize your Google presence. Reach out to our team to walk you through the right steps so that you can sit back and relax.